This Black History Month, immerse yourself in these stories from Black creators. From historical fiction that makes your Rebel feel like she flew with Bessie Coleman, to contemporary tales that shine a light on Black culture today, these stories explore many aspects of the Black experience. Whether your Rebel wants to read about topics she can relate to or open her eyes to new perspectives, she'll find a story to enjoy here! 
BookS
Under 5
I Can Do It Too! by Karen Baicker
Ages 1+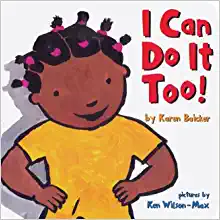 In I Can Do It Too!, a little girl discovers she can do what the adults and older kids around her do. She can pour juice and get dressed, bake a cake, and even ride a bike! Your little rebel will love the bright pictures and simple text—and learn independence along the way.
Don't Touch My Hair! by Sharee Miller
Ages 2+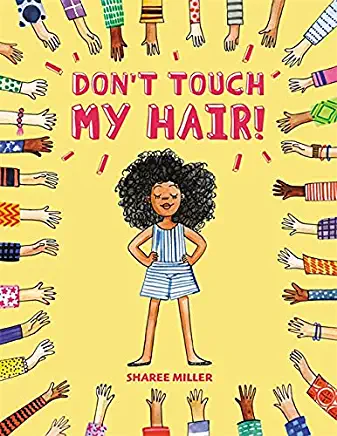 Everywhere Aria goes, people try to touch her hair. It doesn't matter where she is—on the street, under the sea, or up in space. Aria is fed up! Don't Touch My Hair! is a love letter to Black hair that every kid can enjoy.
The ABCs of Black History by Rio Cortez 
Ages 2+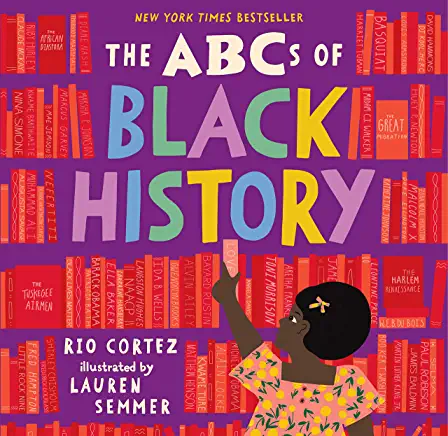 Want to get your child started on big ideas in Black history? Try this fun twist on an ABC book! The rhyming text is both charming and informative, introducing little ones to icons like Zora Neale Hurston and Mae Jemison. Want to take it further? There's more information about each of the featured figures and events in the back of the book.
A Kids Book About Racism by Jelani Memory
Ages 3+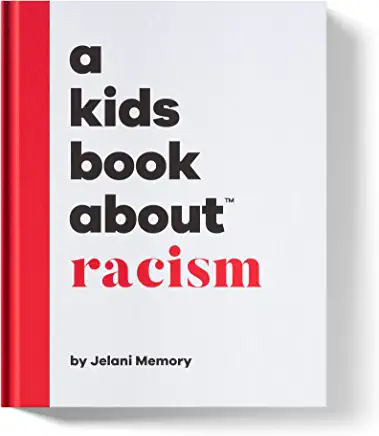 This book is exactly what it sounds like—A Kids Book about Racism!  It explains what racism is, how it affects people, and how to recognize it, offering an accessible introduction to the topic. If you're looking to begin conversations about racism with your child, this bright and eye-catching book is a great place to start.
Change Sings: A Children's Anthem by Amanda Gorman
Ages 3+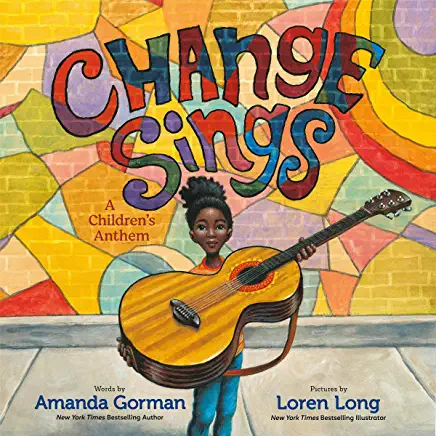 You may know Amanda Gorman as the youth poet laureate who read her poem at the presidential inauguration. In this inspiring picture book, she addresses a new audience: kids everywhere!  In Change Sings, a young girl and her friends discover the power of their voices.  Readers will be inspired to create change in their own communities.
Flying Free: How Bessie Coleman's Dreams Took Flight by Karyn Parsons
Ages 4+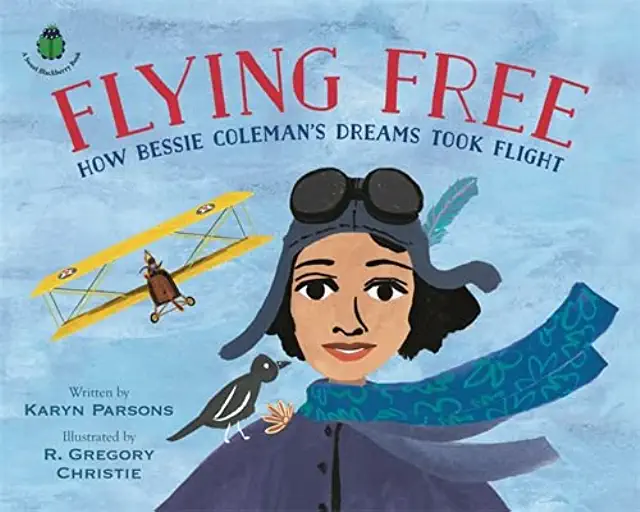 Bessie Coleman was the first African-American woman to get her pilot's license, and a staunch supporter of civil rights. This beautifully illustrated picture book takes readers back to Bessie's childhood, showing how her powerful imagination and determination set her up for her incredible future. If your little Rebel is a dreamer, Bessie's story will show her how to make those dreams a reality. 
Your Name Is a Song by Jamilah Thompkins-Bigelow
Ages 5+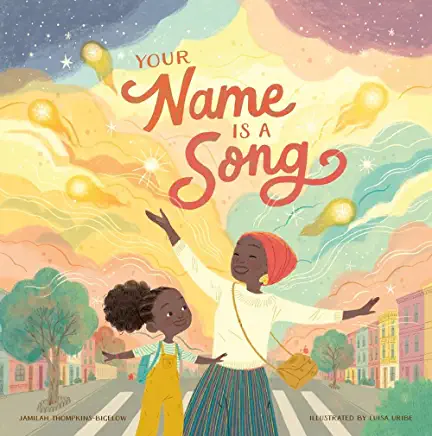 In Your Name Is a Song, readers meet a little girl with a big complaint: nobody can pronounce her name right! With the help of her mom, she learns about beautiful names from all over the world. With lyrical text and dreamy illustrations, this book teaches readers about the magic of names. As a bonus, it features phonetic pronunciations so you can easily read every name aloud! 
Ages 6-9
Ages 6+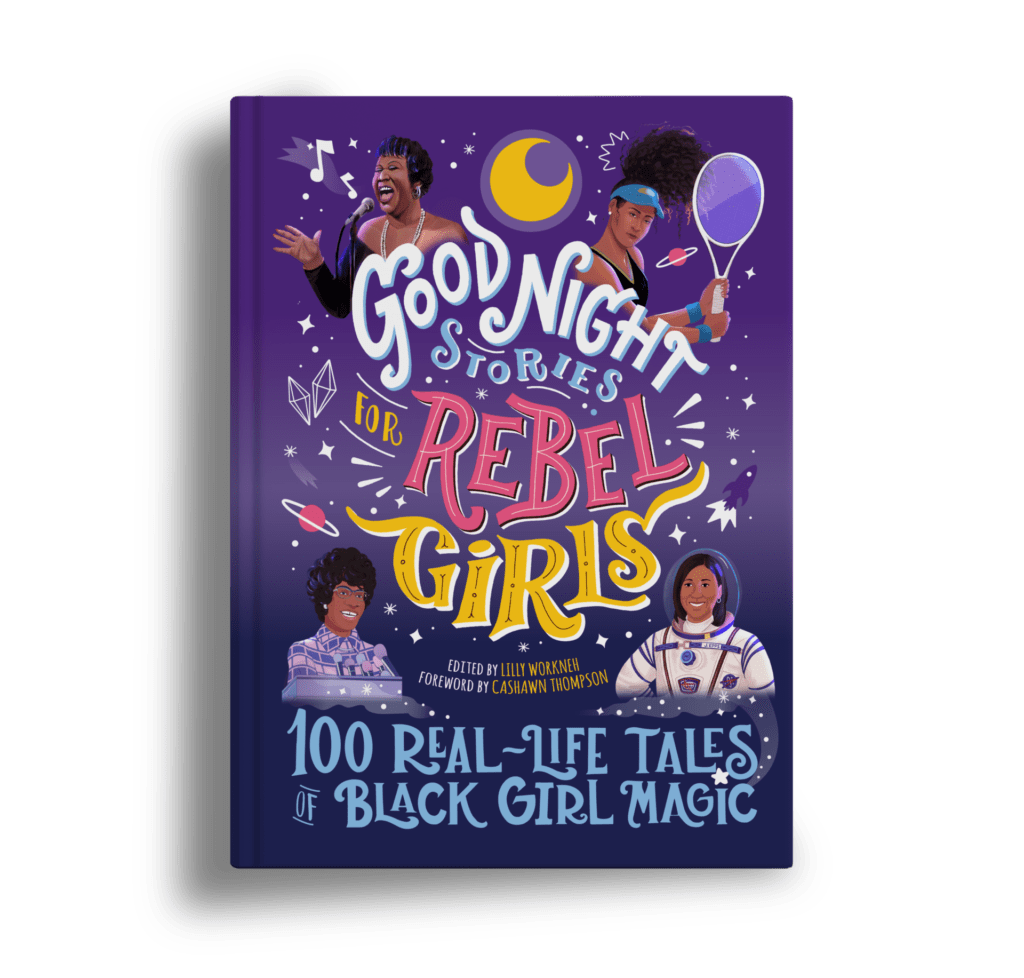 Our fourth volume of Good Night Stories for Rebel Girls is a celebration of black girl magic in all its forms. Young readers can hit the tennis courts with Naomi Osaka, step behind the camera with Ava DuVernay, and track down scoops with Ida B. Wells. With 100 fascinating stories and 100 bright, full-page illustrations, this collection has something to inspire every girl, whether she's a budding scientist, a future activist, or an artist bursting with ideas.
Leaders Like Us: Sister Rosetta Tharpe by J. P. Miller
Ages 6+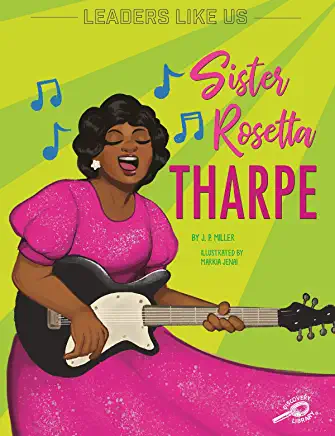 If you and your child don't already know Sister Rosetta Tharpe's incredible story, prepare to be inspired! Learn how the Godmother of rock and roll got her start and made a lasting impact on the music industry. Keep the learning going with discussion questions, timelines, and activities—all included in this powerful storybook. 
Ages 8+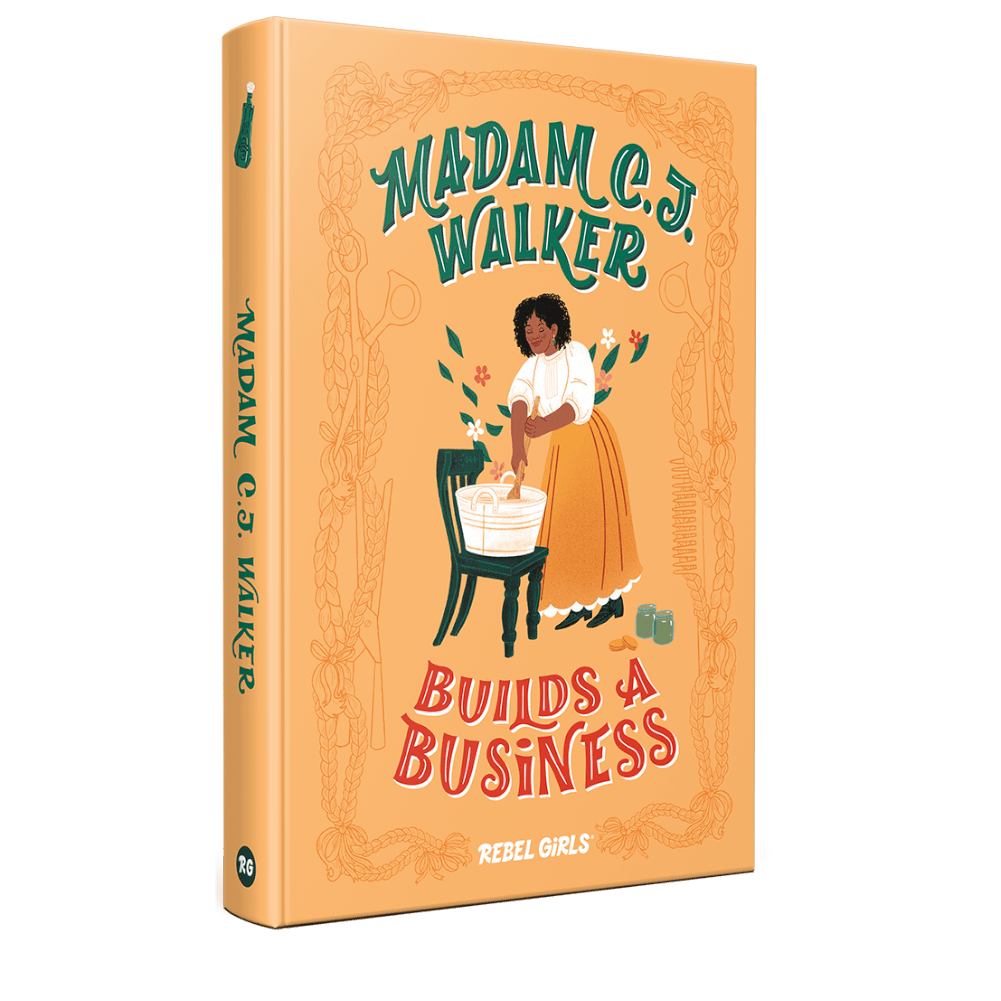 Before Madam CJ Walker became America's first female self-made millionaire, she was a girl from Louisiana named Sarah. When Sarah's hair begins falling out, she's determined to stop it. And she does, with the power of her invention: a hair-care product unlike anything the world has ever seen. If your little Rebel enjoyed CJ Walker's story in our Good Night Stories for Rebel Girls, she'll love this more in-depth biography. This beautifully designed chapter book is perfect for young independent readers. 
Some Places More than Others by Renée Watson
Ages 8+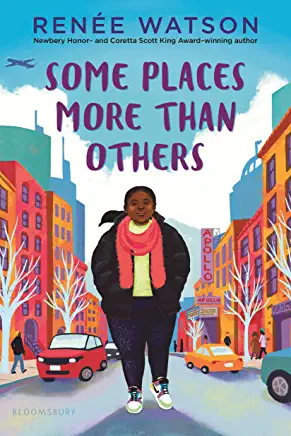 In this heartwarming novel, Amara gets the birthday gift of her dreams: a trip to New York City to visit her dad's family. She's so excited to meet them and understand more about her history, but the trip doesn't go as planned. The city is overwhelming, and her dad acts differently around his family. Readers will be inspired by the ways Amara eventually connects with her dad, her relatives, and the vibrant city of New York. 
The First Rule of Punk by Celia Pérez
Ages 8+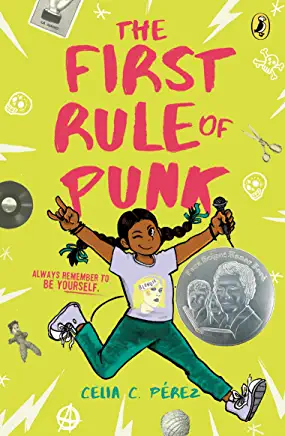 Seventh-grader Malú is up against a lot: a mean queen bee, a dress code that cramps her style, and the prospect of living away from her beloved dad. How will she make it through? Spoiler alert: it has something to do with the first rule of punk (be yourself—a lesson every reader needs to hear). Celia Pérez's collage art puts a unique spin on a classic middle-school tale. 
Ages 8+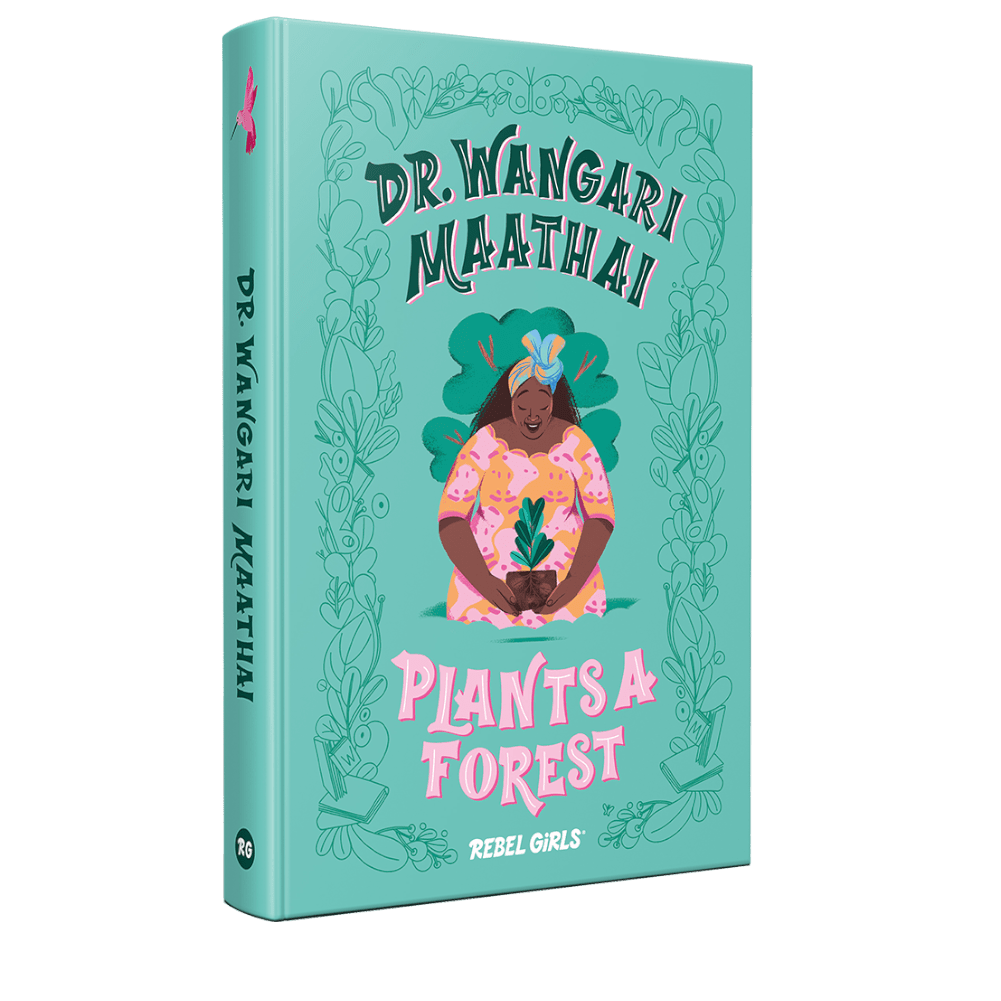 This nonfiction tale follows Dr. Wangari Maathai as she grows up to make history as the first African woman to receive the Nobel Peace Prize. She uses her voice and her love of nature to make Kenya the lush green land she remembers from her childhood. Dr. Wangari Maathai Plants a Forest is a sure bet for young environmentalists! 
One Crazy Summer by Rita Williams-Garcia
Ages 9+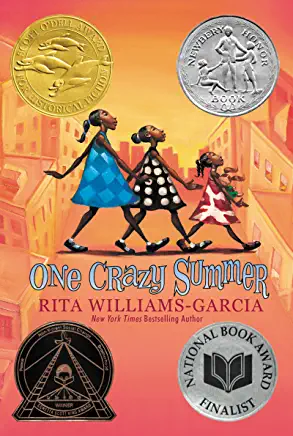 Delphine, Vonetta, and Fern—all aged eleven or younger— have been left to fend for themselves since their mother, Cecile, left them seven years before. The sisters travel to California to spend the summer with her and find a very different mom than they anticipated—a mom who decides to send them to a Black Panthers–run day camp. The lessons the girls learn about family and themselves will resonate with middle-grade readers.
Ages 10+
Brown Girl Dreaming by Jacqueline Woodson
Ages 10+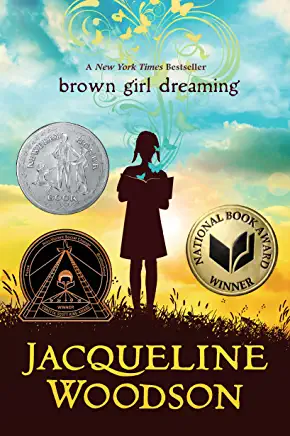 National Book Award–winner Jacqueline Woodson takes young readers on a journey through her childhood. Her lyrical poetry is a window into her life growing up Black in the 1960s and '70s. This highly personal memoir in verse will give them a firsthand look into what life was like during the civil rights movement, a perfect complement to the school curriculum. 
Genesis Begins Again by Alicia D. Williams
Ages 10+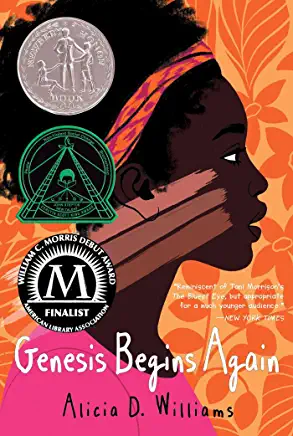 Thirteen-year-old Genesis has a long list of reasons why she doesn't like herself.  She thinks she's to blame for her family's problems and is set on fixing them at any cost . But what if Genesis's list of failures is actually a list of strengths? Through Genesis's story, readers will learn the power of a positive attitude and how to appreciate themselves for who they are. 
Changing the Equation: 50+ US Black Women in STEM by Tonya Bolden
Ages 10+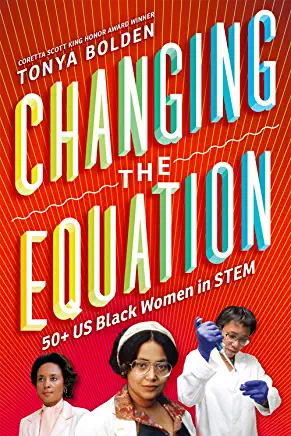 The fields of science, technology, engineering, and math aren't always welcoming to women, especially women of color. Luckily, Tonya Bolden has put together this wonderful celebration of over 50 Black women in STEM in America. The women range from doctors and computer scientists to inventors and aviators, and all of them have achieved great things in the face of hardship and discrimination. If your child is in search of the perfect role model, look no further!
Bessie Stringfield: Tales of the Talented Tenth, no. 2 by Joel Christian Gill
Ages 12+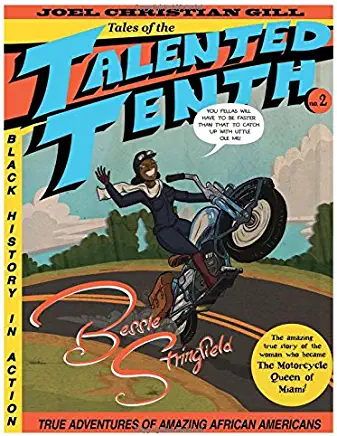 Riding a motorcycle across the country is a pretty impressive feat on its own, but Bessie Stringfield took it even further. Bessie, the Motorcycle Queen of Miami, was an African American woman who rode a Harley Davidson across the US during the 1930s and '40s. Her persistence despite Jim Crow laws and widespread racism is an inspiration to us all, and kids will love the graphic novel format. 
Clap When You Land by Elizabeth Acevedo
Ages 14+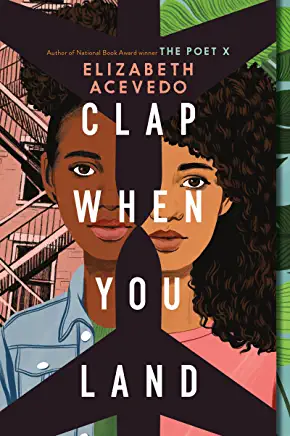 When Camino and Yahaira each learn their father has died in a plane crash, they're devastated. But little do they know, they each have a sibling they never knew about: each other. This touching tale of grief and family, told in powerful verse, will appeal to teen readers looking for authentic stories.  
The Hate U Give by Angie Thomas
Ages 14+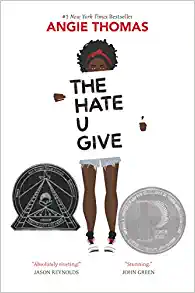 Sixteen-year-old Starr Carter's world is forever changed when her unarmed friend is killed by a police officer. Starr is the only witness, and soon she's involved in a movement that will have consequences for the entire nation. There's a reason Angie Thomas's award-winning novel spent almost a year on the New York Times bestseller list. The Hate U Give deals with current issues like police brutality in a way that will resonate with young adult readers. 
Audio Stories
This collection of riveting audio stories spotlights some incredible role models for young listeners. Extraordinary Lives features all kinds of Black history legends, from historical figures like Rosa Parks and Katherine Johnson to modern-day icons like Serena Williams and Michelle Obama. Whether your child is already a fan of these women or is just learning about them, Extraordinary Lives is an entertaining and educational listen. 
Meet the Alphabet Rockers, a hip-hop children's music group. Their podcast,  hosted by Samara Atkins, features tales of kids making a difference, plus songs from their GRAMMY-nominated album. Music-lovers and aspiring activists will zoom through all five episodes! 
If your child has devoured all the Rebel Girls books, don't worry, there's more! Our audio stories feature plenty more tales of Black girl magic. Meet new Rebels and revisit old favorites, like Edmonia Lewis and Naomi Osaka.  Plus, check out a subscription for even more stories!
Each Stoopkid Stories episode features the adventures and challenges of a group of seven Black children. Together, the protagonists deal with everyday challenges, like going to the doctor, making new friends, or heading back to school. The relatable tales are sure to spark conversation around your dinner table. 
Is your kid always asking you, "Why?" A perfect match for curious children, But Why is a biweekly podcast that has the answers to the kids' burning questions. No topic is too big or too small!  
Activist, You! is a social justice podcast for kids and their families. If your child wants to get involved in their community or stand up against injustice but doesn't know where to start, this podcast will help get them started. They'll find inspiration in the interviews with young activists just like them! 
Support Black-Owned Bookstores!
California
Colorado
Georgia
Illinois
Indiana
Louisiana
Michigan
Minnesota
Missouri
New York
Oregon
Pennsylvania
Texas
Virginia
Washington
Washington, D.C.