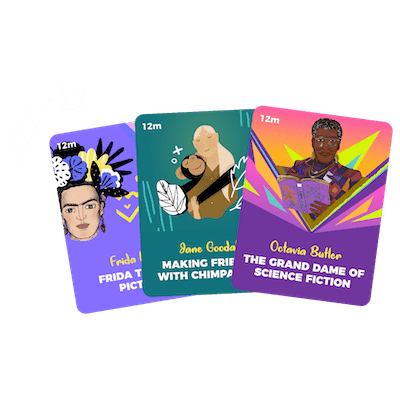 Get inspired listening to the true tales of extraordinary women.
Hear long-time
favorites and
brand-new stories!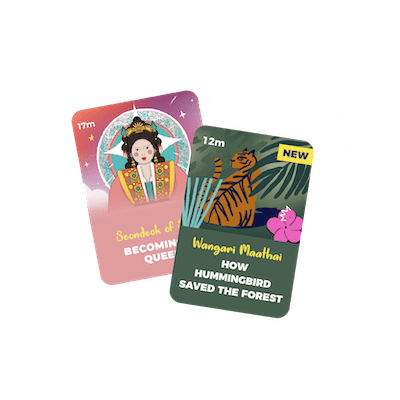 Fall asleep to soothing bedtime stories and dreamy soundscapes.
Designed to build confidence in kids while they unwind.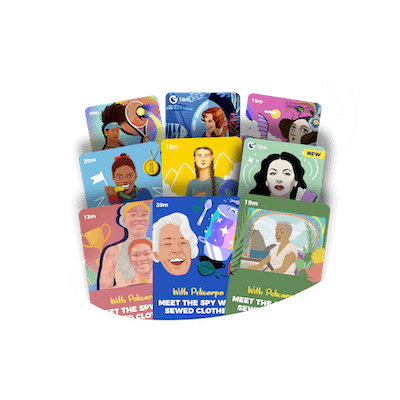 Unlock a universe
of 200+ immersive
stories.
A rich collection with new pieces added every week.