The holiday season is a great time to think about ways to spread joy and happiness. Cultures throughout the world have wintertime traditions that include joyful celebrations with their families and community. This season is also a chance to create joy for someone you do not know. In fact, many people approach the holidays with a goal to do more charity or volunteer work. 
One great way to spread kindness is to "pay it forward." But paying it forward is more than simply doing something nice for someone. While you might be familiar with paying it forward in the Starbucks line (continuing to pay for the person's coffee in back of you), it is a larger movement than that. It is about reflecting on kindness you've received and resolving to do similar for other people. 
There are religious, economic, and even philosophical arguments for paying it forward, but they all boil down to a fairly simple idea: if each person passes kindness on, it will create an unbroken chain of altruism. In the 1999 movie Pay It Forward, the characters do three favors for every one they receive—one kindness becomes three, three become nine, nine become twenty-seven, and so forth. But returning even one act for another creates more kindness in the world.
Returning kindness into the world is a great benefit of teaching your kids to pay it forward, as well as practicing gratitude for all that is received. Goodwill is often abstract and not quantifiable, like getting a compliment, a hug, or help carrying your suitcase. When you pay one of those nice acts forward, you are not necessarily doing the exact same action. Instead, you're reflecting on the ways people have helped you and imagining new ways to help others. By teaching your kids to reflect on kindness, you will help them make it a habit to be nice to others as well. 
Another benefit is intrinsic—setting goals makes people happier. According to Forbes, even though only 8% of people follow through on their New Year's resolutions, setting an intention makes people more motivated, more intentional, and more hopeful. 
Teaching your kids to set a goal to pay it forward is a win-win-win. It will make other people happier, make themselves happier, and help teach gratitude. Here are some recommendations for ways you can be charitable this season, and always. Our hope is that this list will help you and your Rebel think of even more ways to help.
Volunteer
A great way to help others is by donating your time and effort. One reason people love volunteering is that they can see some impact of their effort immediately. You can also meet and connect with the people you are helping. Some places that always need volunteers are soup kitchens, animal shelters, food banks, or litter clean-up crews. Searching for volunteer opportunities near you will return a whole list of options!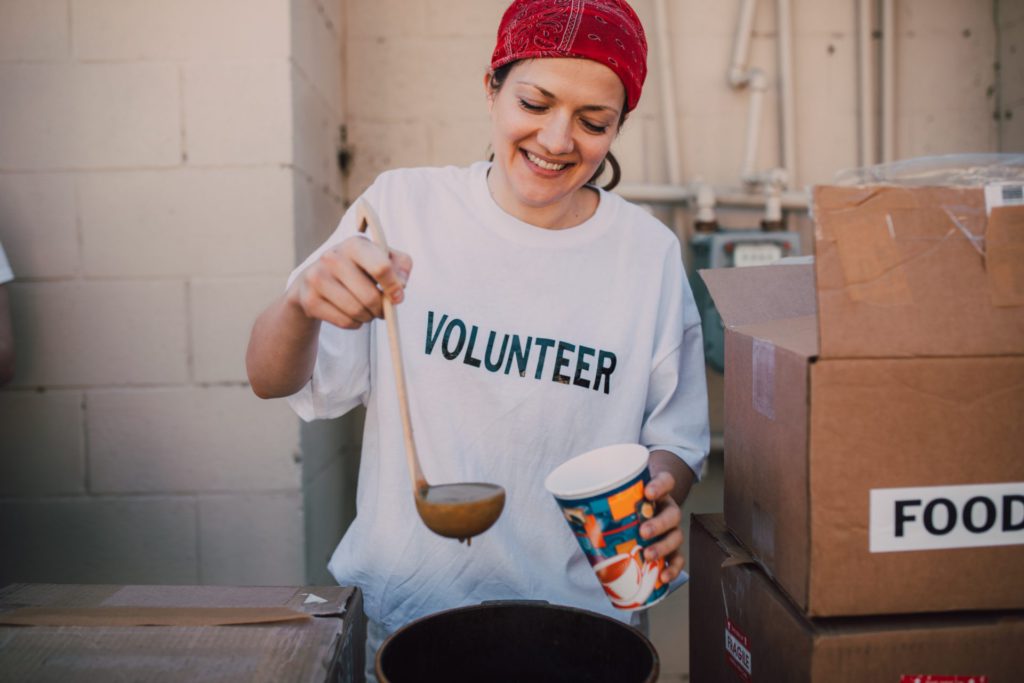 Donate
Donating can include more than money, there are many ways you can give. You could give cans of food from your pantry to the local food bank. An old coat could help someone else stay warm during the winter. A toy your kid no longer plays with could bring joy to another child in need. Some of your unread books might make a school library even better for a student.
Adults should consider donating blood to help your local hospital. Did you know that each blood donation can save up to three lives? Plus, you can donate blood every eight weeks. Donating blood is easy and it's a good way to show your kid that you don't even need to know the person you are helping.
We also love the organization Room to Read, which is creating a world free from illiteracy and gender inequality. They are achieving that goal by helping children in historically low-income communities develop literacy skills and a habit of reading, and by supporting girls to build skills to succeed in secondary school and negotiate key life decisions.
Start a Fundraiser
Is there a cause you care a lot about? Share your passion for it with others and see how kindness can spread! The internet makes this easier than ever, because you can use tools like GoFundMe to help spread the word within your own community and the rest of the world about a cause you care about.
Small Acts of Kindness
Think of small ways you can brighten someone else's day. Compliment someone on a new pair of shoes. Hold a door open for someone. Help a person carry a heavy bag of groceries. Or surprise someone in line at the coffee shop by paying for their drink. 
This can also be fun! Challenge your Rebel to do one act of kindness a day and see how long they can keep that streak going! Small acts are easy to replicate and help promote the meaning of paying it forward.
For more ideas, check out our blog post, "7 Small Steps to Make Big Changes in Your Community".
Encourage Others
Remember to model paying it forward both to your Rebel and to others. When someone thanks you for being kind, it's okay to smile and say, "You're welcome. Please pass it on."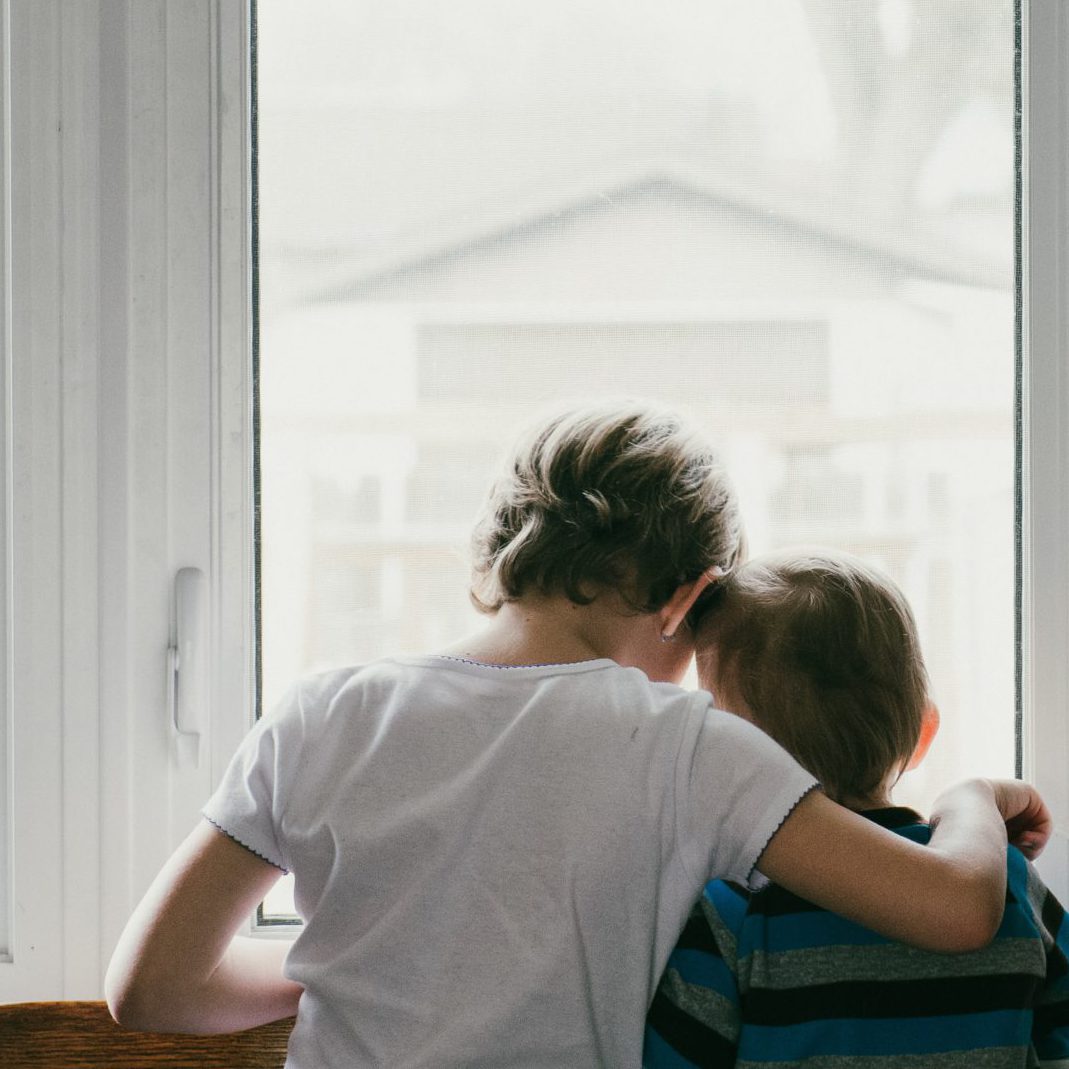 Pay it Forward
The goal of paying it forward is two-fold: you are practicing gratitude by thinking about how people have helped you, and you are helping others. Most importantly, you are being a role model of kindness for your Rebel, inspiring them to do the same. Each act has a knock-on effect, which will make the world a better place.

Want to inspire your Rebel with stories of other young people who are making a change in their communities? Check out Good Night Stories for Rebel Girls: 100 Inspiring Young Changemakers, the fifth installment of the best-selling Good Night Stories for Rebel Girls series, featuring amazing young activists, innovators, creators, and more.