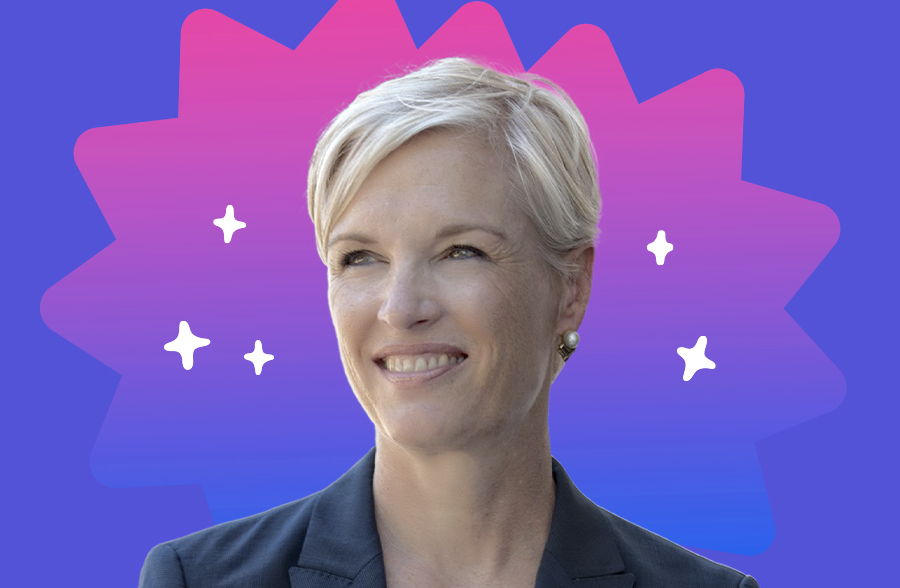 Cecile Richards, a women's rights activist and the former president of the Planned Parenthood Federation of America, firmly believes women and girls deserve equal access and treatment. She has spent much of her career in pursuit of this mission and has made a massive impact in protecting and advocating for women's rights.
In an interview from 2020, Rebel Girls asked Richards to share more about her journey as an activist as well as powerful advice for young girls on how to speak up and stand up for what they believe in. 
Listen to the interview or read the transcript below and share it with your Rebel to help empower her to join the fight for gender equality. After all, women's rights are human rights. 
TRANSCRIPT: 
Cecile Richards: My name is Cecile Richards and I grew up in Texas. I've been an organizer for women's rights and social justice my entire life. 
Rebel Girls: Do you remember what got you started? What made you want to fight for women's rights? 
CR: I first got interested in women's rights when I was in 7th grade growing up in Texas. I wanted to play basketball. I was really tall and there really weren't many other sports for girls. They wouldn't even let us run all the way down the court in those days. I guess they thought girls didn't have the strength to do that. So it was pretty frustrating and it was a beginning understanding for me that, for girls, if you wanted to have equal access to sports or other things, you kind of had to fight for it. 
Later on, my mom, who had been a housewife her whole life, decided to run for office. Of course, I saw her run for gov of Texas and she won despite the fact that all the odds were stacked against her. It was another lesson to me of how important it was for women to support each other and to help make government and everything else about our life more equal. 
RG: Your mom sounds awesome! Were there other women who inspired you when you were young? 
CR: Growing up in Texas, women didn't have a lot of options, but there was a woman from Houston. Her name was Barbara Jordan, and she was elected the first Black woman from the south to go to the United States Congress. She played a huge role in my life, and in my upbringing, and really showed what women could do. 
And of course, now, there are so many women who follow the steps of Barbara Jordan, but she's the kind of woman that I always looked up to. 
RG: Looking back on your childhood, is there a piece of advice you would give yourself? 
CR: It's so important when you're young and you see things that aren't fair, to speak up about them. I think too many times, especially as girls, we wait until it seems comfortable or everybody else is doing it. Really what I found all my life is what most other women and girls are looking for is someone to just start the ball rolling. That's what I guess my advice is and what I've learned is: don't wait to be asked. 
RG: I think it can be hard to speak up, especially when you're young. 
CR: I think there's never been a better moment in our world for young girls to make a difference. As I like to say, it's important to start before you're ready. A lot of times we think we have to know every aspect of an issue or what the right solution is but, usually, the most important thing is just to get started. So whether it's volunteering for a local animal shelter or it may be marching on gun violence or it might be volunteering for someone who's running for office who seems interesting, there's never a better time than now. I guess that's the most important thing: don't wait to be asked, don't wait for permission, just get going now. 
Look around you and if there's something that bothering you, start a petition, meet up with some other folks, ask to meet with your principal or your parents or maybe your school board, and let them know your point of view. 
Young people have such an opportunity to change minds and to change the world. 
RG: What makes you a Rebel Girl? 
CR: I suppose all my life I've done things that folks said I couldn't or shouldn't. I think the definition of being a Rebel Girl, for all the girls, is doing things even when they say you can't. That's the only way we make a change. I'm so inspired by so many young girls now who are challenging assumptions, taking on things that seem unfair, and finding their voice at a really young age. I think joining in an incredible, long history of the legacy of Rebel Girls who have changed the world.  
END.
For more resources and informative articles to share with your Rebels, head to the Rebel Girls blog page.