Black History Month is an important time to commemorate the remarkable achievements of Black women throughout history with your Rebel, and recognize the incredible courage and resilience of those who have left a lasting legacy.
To connect this history into your Rebel's daily life, ask her how she would respond if she witnessed an act of discrimination in her life, or remember Shirley Chisholm when she's nervous about speaking up in class.
In honor of Black History Month, here are ten inspiring Black women who have made a tremendous impact on the world. For more stories of Black women making history, check out our book, Good Night Stories for Rebel Girls: 100 Real-Life Tales of Black Girl Magic.
Rosa Parks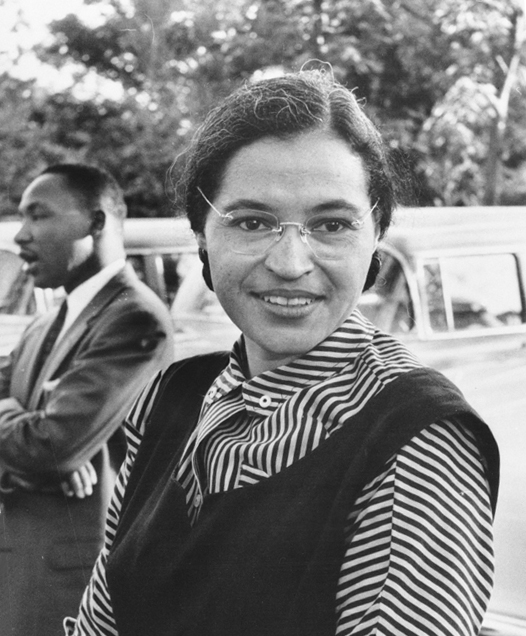 Rosa Parks was born in Tuskegee, Alabama, in 1913. She grew up during a time of racial segregation and experienced firsthand the injustices of Jim Crow laws. From a young age, she was determined to challenge the status quo, and her activism began in her teenage years when she joined the NAACP. 
Parks is best known for refusing to give up her seat on a segregated bus in Montgomery, Alabama. She became an icon of resistance and courage, and her actions sparked a bus boycott that lasted over a year. She was inspired by African-American leaders of the time and dedicated her life to the civil rights movement.
Sojourner Truth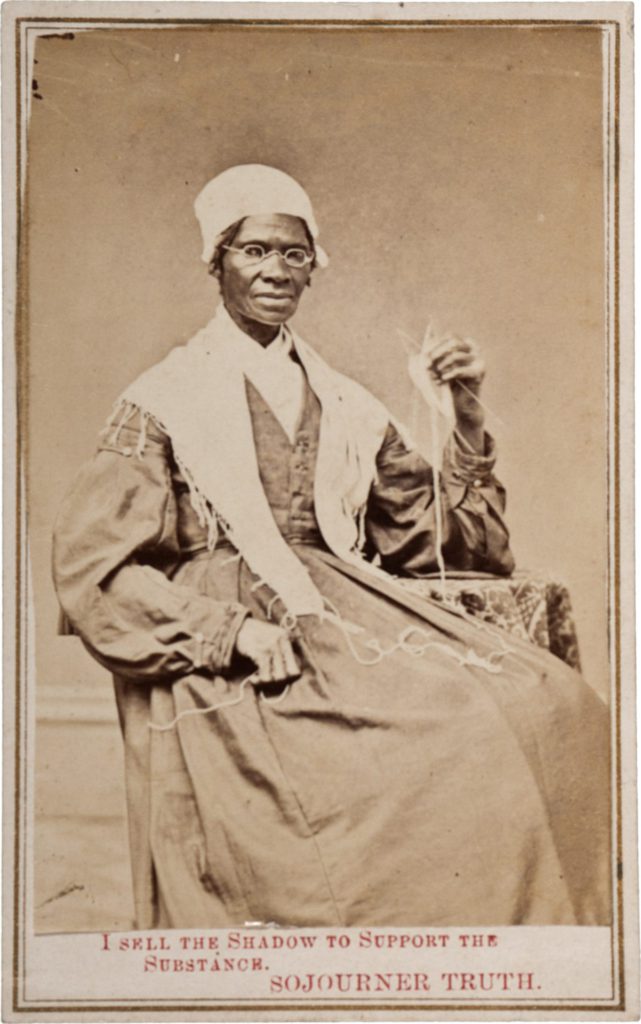 Sojourner Truth was born into slavery in Ulster County, New York. At 29, she escaped with her infant daughter and from then on, she dedicated her life to advocating for the rights of both African Americans and women. In 1843, she joined the Northampton Association of Education and Industry, a utopian community in Massachusetts.
Truth traveled throughout the country and gave speeches on the topics of abolitionism and women's rights. Her powerful speech, "Ain't I a Woman?" was delivered in 1851 at the Women's Convention in Akron, Ohio, and it resonated throughout the country. In 1864, she met with President Abraham Lincoln at the White House to discuss the future of African Americans after the Civil War. She died in 1883 in Battle Creek, Michigan.
Harriet Tubman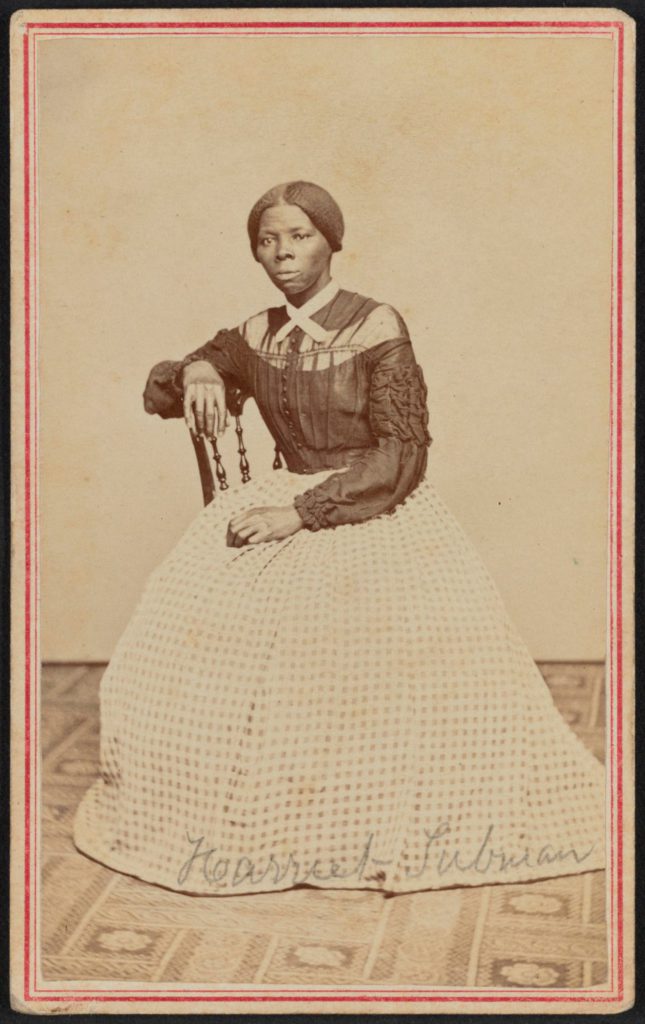 Harriet Tubman was born into slavery around 1820 in Maryland. She escaped in 1849 and dedicated her life to helping free other slaves. She used the Underground Railroad to take hundreds of slaves to freedom and became known as the "Moses" of her people. 
Tubman was also a noted abolitionist, humanitarian, and nurse in the Union Army during the Civil War. She died in 1913 and is remembered as one of the greatest heroes in American history.
Mary McLeod Bethune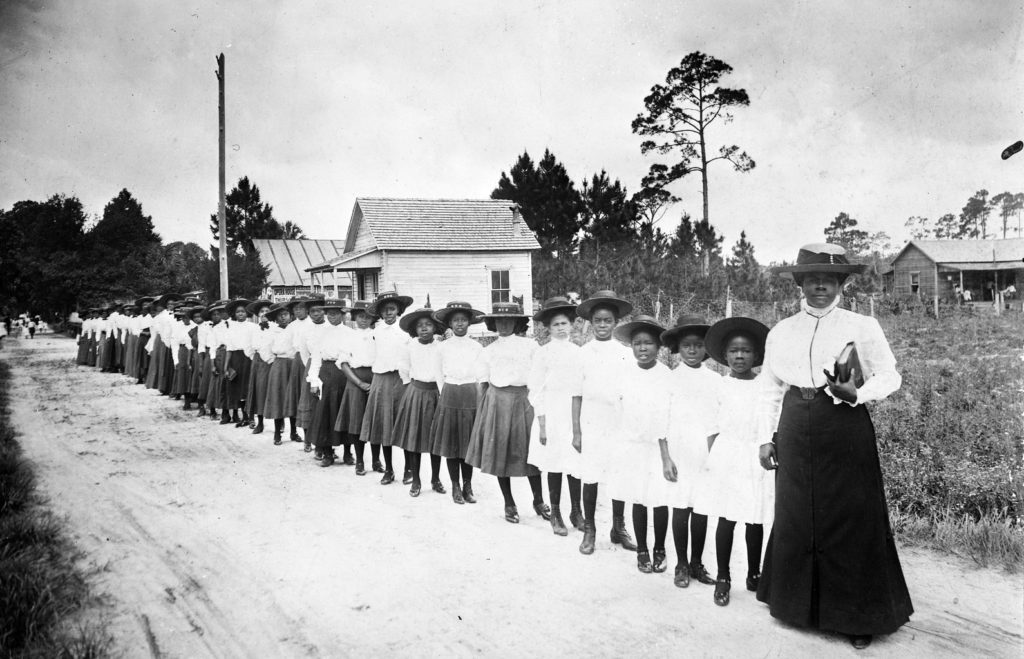 Mary McLeod Bethune was an educator and civil rights leader who worked to improve the lives of African Americans. She founded a school for Black girls in 1904, which later became Bethune-Cookman University.
In addition to her accomplishments in education and civil rights, Bethune was also involved in the women's suffrage movement and the National Association of Colored Women, and was a personal advisor to First Lady Eleanor Roosevelt.
Fannie Lou Hamer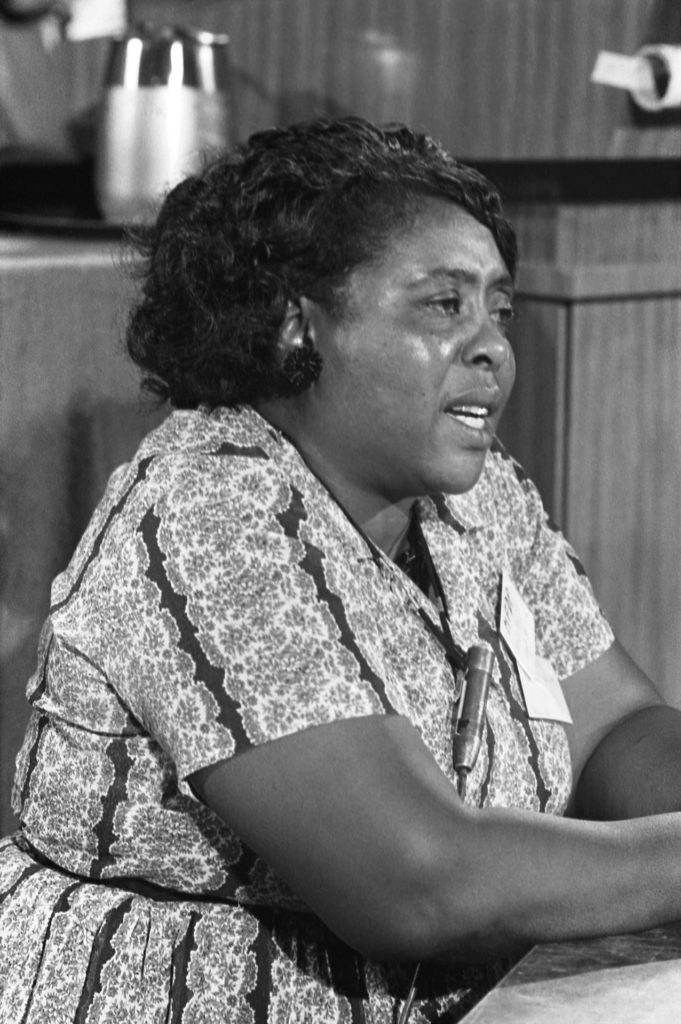 Fannie Lou Hamer was the youngest of twenty children and was raised in a family of sharecroppers, later becoming a sharecropper and plantation worker herself. In 1962, she was beaten and arrested for attempting to register to vote.
After this experience, she devoted her life to the struggle for voting rights and civil rights. Hamer toured the country speaking out in support of civil rights, and also founded the Mississippi Freedom Democratic Party. 
Dorothy Height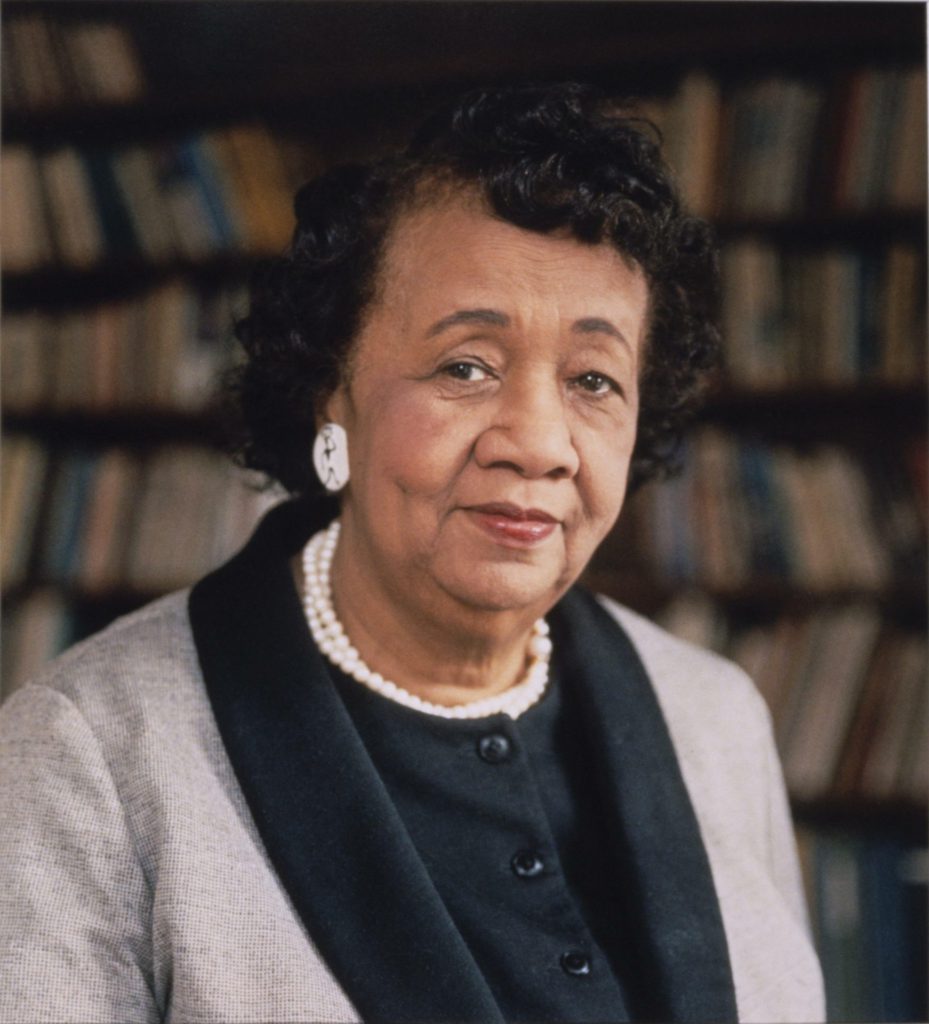 Dorothy Height was born in Richmond, Virginia in 1912. She graduated from New York University with a degree in education and a master's degree in educational psychology. After college, she worked as a social worker and became an active member of the National Council of Negro Women. 
Height was an influential civil rights leader and worked closely with Dr. Martin Luther King Jr. and other activists. She was an advocate for women's rights, and was instrumental in the passage of the Equal Rights Amendment. Height also founded the National Black Family Reunion and was a recipient of the Presidential Medal of Freedom. 
Septima Poinsette Clark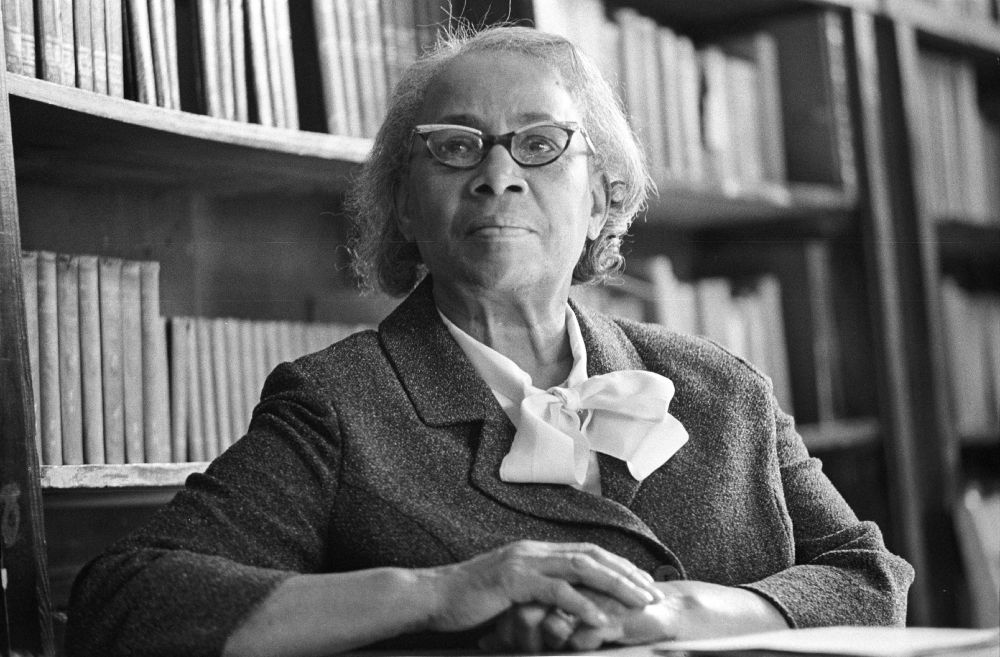 Septima Poinsette Clark was born in Charleston, South Carolina, the daughter of two former slaves. Clark attended Avery Normal Institute and graduated in 1916. After college, she became a teacher. She was an active member of the NAACP and the National Association of Colored Women. 
Clark also worked with the Highlander Folk School, which was dedicated to providing education for African Americans. In 1953, she became director of the Citizenship Education Program, which trained African Americans to become active citizens. Clark died on December 15, 1987, leaving behind a legacy of civil rights activism and education.
Shirley Chisholm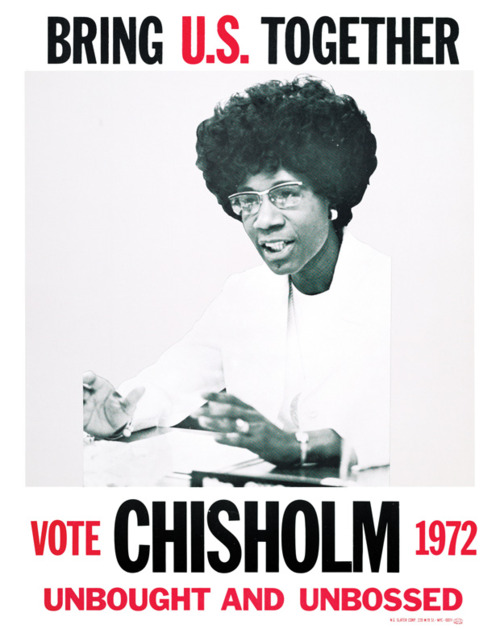 Shirley Chisholm was born in 1924 in Brooklyn, New York, to immigrant parents from Barbados. She first got into politics at 29, when she worked to elect the first Black judge in Brooklyn. She continued to volunteer for activist groups until she was elected to New York State Senate at 41. In 1968, Chisolm became the first Black woman elected to the US Congress and the only woman sworn in that year. In 1972, she became the first Black woman to run for President with the slogan: "Unbought and Unbossed." 
In addition to her political career, she was an outspoken advocate for education. Chisolm was a founding member of the National Women's Political Caucus and served as the chair of the Congressional Black Caucus. She also founded the National Organization for Women. 
Pauli Murray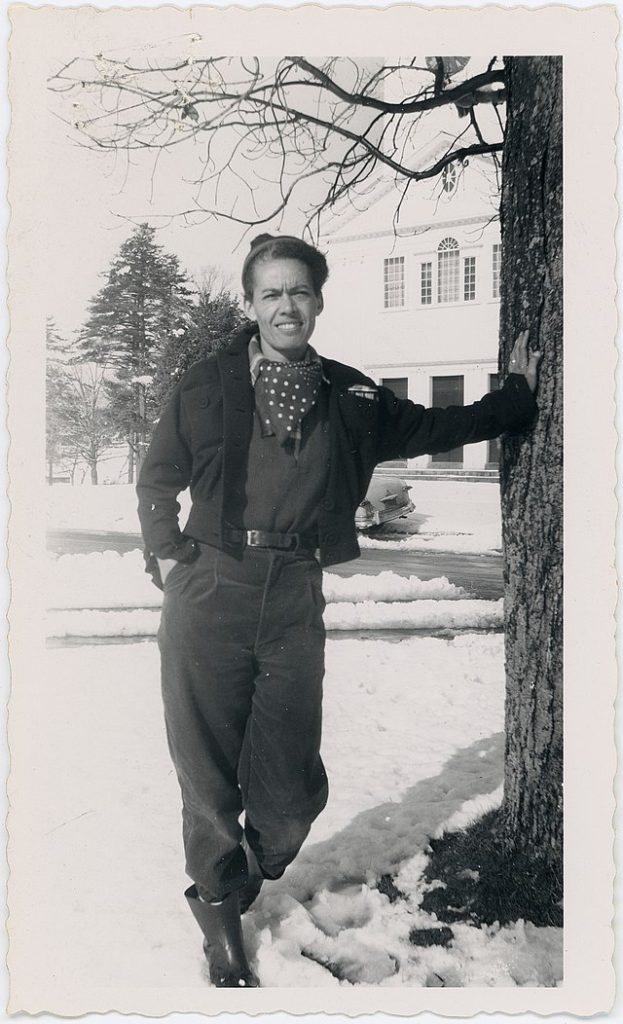 At 30 years old, Pauli Murray was arrested for violating segregation laws in Virginia by sitting in the "whites-only" section of the bus. This incident, among others, sparked her passion for civil rights work.
She enrolled at Howard University's law school and graduated at the top of her class. Despite her outstanding academic achievements, she was denied the opportunity to do post-graduate work at Harvard, which she believed was due to her gender and race. This didn't deter her, though, and she graduated from Yale Law School in 1965. Murray later wrote the influential book, States' Laws on Race and Color, which served as an encyclopedia of all the states' laws concerning race. In recognition of her pioneering work in gender discrimination, Ruth Bader Ginsburg named her as a coauthor in the Supreme Court Case Reed vs Reed. 
Barbara Jordan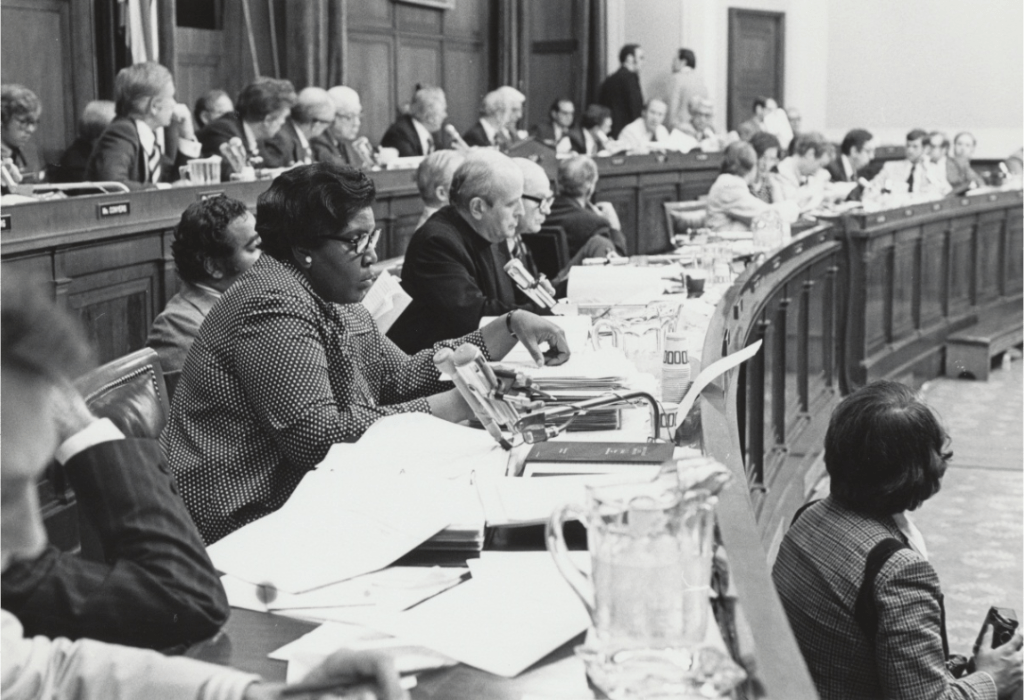 Barbara Jordan was the daughter of a Baptist preacher and the great-granddaughter of one of the last Black members of the Texas House of Representatives before the disenfranchisement of Black citizens under Jim Crow. 
She won a seat in the Texas Senate in 1966, becoming the first African-American state senator in Texas since 1883. In 1972, she was elected to the US House of Representatives, becoming the first woman to represent Texas, and also served on the House Judiciary Committee. Jordan was also an accomplished public speaker, delivering powerful, memorable speeches in support of civil rights and justice. In 1994, she was awarded the Presidential Medal of Freedom. 
For more stories of historical and contemporary Black women making change in their communities, check out our book, Good Night Stories for Rebel Girls: 100 Real-Life Tales of Black Girl Magic.